Share this URL: https://find-your-freedom.peatix.com/
Event is FINISHED
Find Your Freedom: 4 Steps to Get Unstuck and Live the Life You Truly Want
Desperately want to fly, but stuck in a life that you don't want?
That's how I felt most of my life.

I was born the eldest daughter of a traditional Vietnamese family.
When I was two, I already knew I should be a "role model" for my siblings.
I spent decades chasing after expectations until I hit rock bottom in 2014.
I was outwardly successful but emotionally and spiritually bankrupt. That's when I started my journey to find freedom.

It was not easy.
But now, I'm living a life I love, with people I love, doing the work I love, in the way I love doing.


I discovered a 4-step process for anyone to get unstuck, break free, and create the life they truly want.
I want to share it with you.


I've used this process to help many people make breakthroughs.
Like my students and clients, you will go from:

self-limited to self-actualized
meaningless life to purposeful life
powerless to empowered
existential angst to joy
Your career, love, business, friendship, creativity will blossom. You'll walk around the world open, authentic, and whole.


"Find Your Freedom" was a fantastic success in Vietnam.
I'm so proud to bring this workshop to Singapore.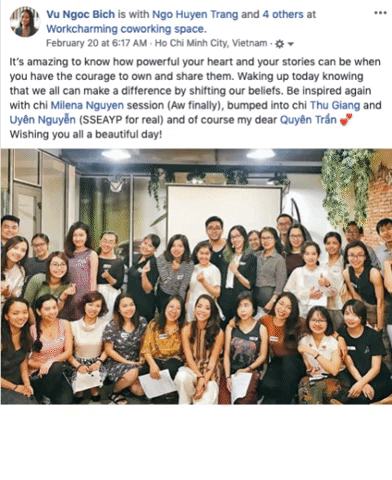 This workshop is for you if
You...
are stuck in a life that feels like a cage
feel dissatisfied in different aspects of your life (career, relationship)
struggle to make changes
are held back by doubts and fears
You tried to hop from one job/ relationship to another, travel, move away from your parents, take a sabbatical break, go to a meditation retreat... But soon you're stuck again.

I've been there too. I know how it feels.
But here's another thing I also know: Your life can change.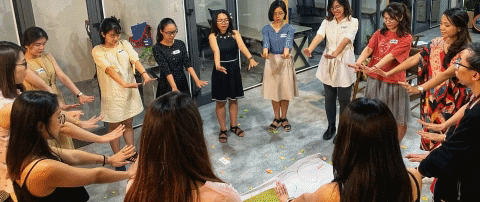 In this in-depth workshop, you'll experience a beautiful process that helps you:
Free yourself from the exhaustion and emptiness that comes from chasing expectations
Feel alive and empowered by living an authentic life
Find the motivation and courage to live your life your way
Break free from the fear and doubts that keep you stuck
Continue to break free every day, even after the workshop's over
Location:
Immerse yourself in the beautiful atmosphere of Ascend Yoga Therapy
82 Boat Quay, Level 3 - 5 min walk from Clarke Quay MRT



No matter how stuck you're right now in your relationships, career, or any aspect of your life.
You can break free.
You can move towards a life that you truly want.

Sign up for the workshop now.
Let me help you begin.

About me:

Milena Nguyen - your Freedom Guide
- Professional Life Coach (2016-now)
- Author of 1 book "10,000 Miles for Love" (2017)
- 3 times TEDx speaker
- Former founder & head teacher of Soulful Garden Yoga & Wellness Center in Vietnam (2014-2016)
- Internationally certified yoga & meditation teacher
- 5 years of people development experience in a global organization; delivered training to thousands of people in 10+ countries (2009-2014)
read more
Sun

Mar 17, 2019
2:00 PM
-
7:00 PM
SGT
Add to Calendar
Venue
Tickets

Standard Ticket

SOLD OUT

$95.00
Venue Address

82 Boat Quay, Level 3

Singapore
Want to find more groups and events like this?